---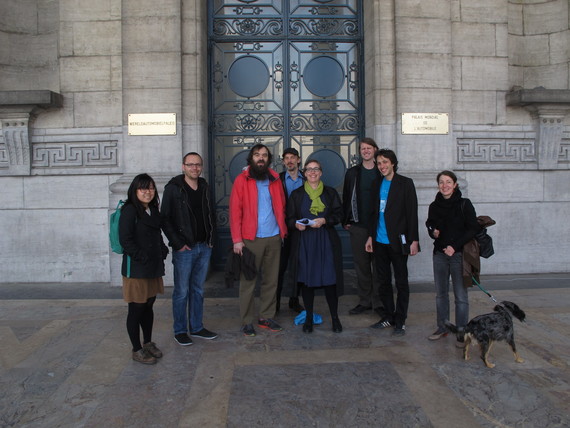 Public Library
In May 2014, Constant hosted Marcell Mars, Sebastian Luetgert and Jan Gerber in Constant Variable. They worked on tools and infrastructures that facilitate free access to (digital) books. Sharing an interest in universalist projects such as the Mundaneum, we used the occasion to compare notes.
Paul Otlet walk
Following the traces of the Mundaneum through Brussels:
Palais mondial/Palais Mondial de l'automobile/Autoworld
House of Otlet, Rue Fétis 44
Théâtre Anatomique, Parc Léopold
Avenue Rogier 67
Place Rogier, Métro
---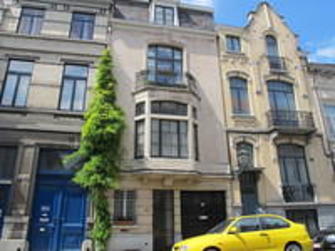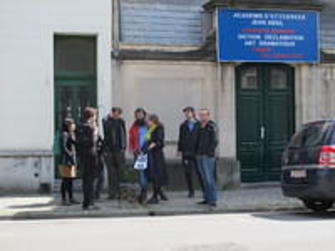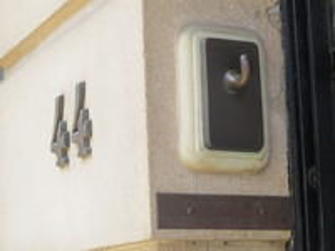 Presentation
In the meantime, Dick Reckard and Natacha Roussel had joined the team. We presented our research and ongoing explorations of the entanglements of artificial intelligence, patronage and government. Yves Bernard and Michel Cleempoel provided important insights about internal struggles within the Belgian socialist party at the end of the 1990's and how they influenced the way the Mundaneum archive was handled.
<http://constantvzw.org/site/Fathers-of-the-Internet.html>
Milieu
Invited by Paul Rubio, Femke discussed her ongoing research with students from Advanced Performance and Scenography Studies in Brussels in the context of the thematic project "Milieu".